Enhancing Career Development in Clinical Pain Research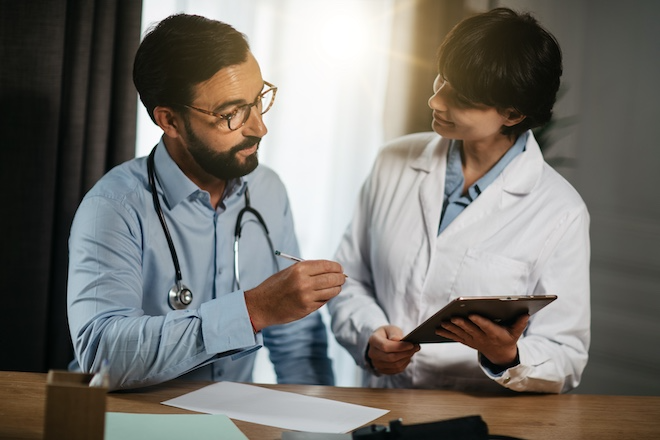 Overview
The Research Need
Research to establish best practices in clinical pain management is urgently needed to reduce the risks of opioid medications, but there is a limited pipeline of clinical pain researchers to meet NIH's long-term goals of providing effective non-opioid options for the treatment of pain conditions. The HEAL Initiative's commitment to enhancing pain management through an innovative and robust clinical pain research field has been constricted by institutional barriers for clinicians interested in pursuing research.
About the Program
The NIH K24 award mechanism is designed to provide investigators with protected time to mentor junior investigators in patient-oriented research. Through the NIH HEAL Initiative, the National Institute of Neurological Disorders and Stroke will provide support for researchers taking part in one of HEAL's clinical pain programs to implement mentoring plans to provide junior investigators with the tools and skills needed for an independent clinical pain research career. Mentoring plans include aspects such as:
Fostering the research interests and experiences of residents and fellows
Supporting programs that draw Ph.D. laboratory-based and translational scientists into more clinical research
Ensuring diversity within the pain research workforce, in terms of both demographics and professional background
Advising trainees and junior investigators on NIH submissions
Guiding early investigator career development
Program Details
Five awards were provided to experienced pain researchers participating in the Early Phase Pain Investigation Clinical Network (EPPIC-Net), the HEAL Biomarker program, Pragmatic Studies for Pain Management without Opioids (PRISM), the Hemodialysis Opioid Prescription Effort Consortium (HOPE), and the Pain Management Effectiveness Research Network Program. The junior investigators will be exposed to a broad range of research, such as biomarker validation studies and trials of potential treatments for a wide range of pain conditions.
Research Examples
Mentees will take part in research activities such as:
Training in clinical trial start-up, regulatory documentation, recruitment and retention plans, study visits, and monitoring of study progress within the EPPIC-Net program
Deep phenotyping of patient populations within the HEAL Biomarker program
Trainee-led projects that take advantage of infrastructure developed as part of parent grants
Participation in a large, multidisciplinary randomized trial with a novel design and studying personalized medicine interventions
University of Rochester – New York
Stanford University – California
John Hopkins University – Maryland
University of Illinois at Chicago – Chicago
View Other Research Programs in This Focus Area