NIH HEAL Initiative Research: Making a Difference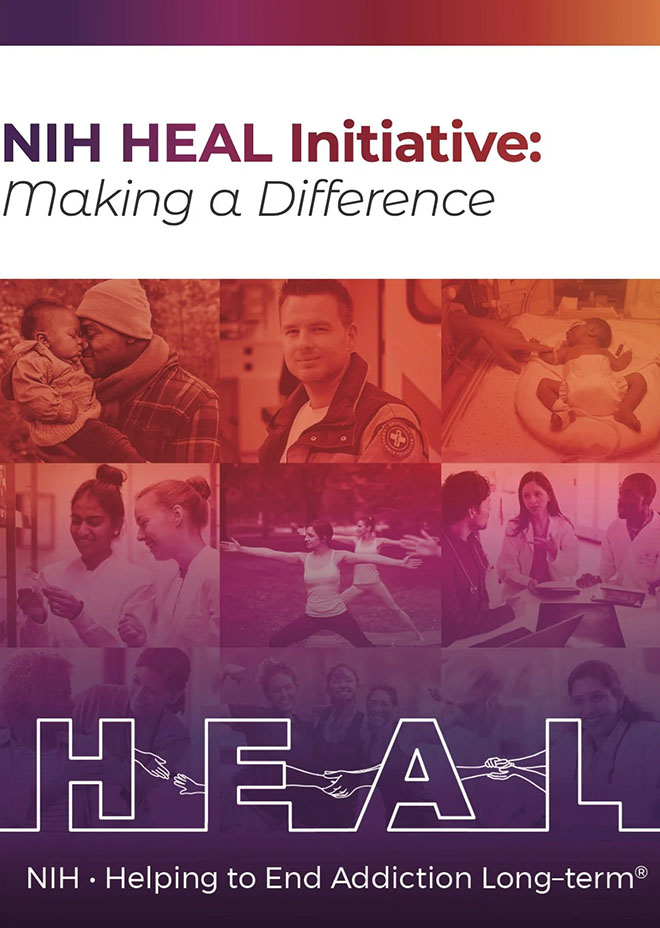 The NIH HEAL Initiative® is an aggressive research effort that combines the power of science and community to address the evolving public health challenge of poorly treated pain, opioid misuse, addiction, and overdose.
HEAL-funded research is making a difference in the lives of individuals and communities across America. This important work relies on strong partnerships with federal agencies, the private sector, research institutions, and communities. We are all working together to help end addiction long-term.
Imagine a future in which we have safe and effective ways to treat chronic pain.
Imagine a future where people going through difficult life transitions receive prevention services where they live, work, and go to school.
Imagine a future where everyone has the knowledge and tools to help people become and stay healthy in recovery.
This is the vision for the NIH HEAL Initiative. Hundreds of researchers and community members across the country are working to achieve a future where people and communities thrive.
The NIH HEAL Initiative–HEAL Is Hope
Learn more about HEAL making a difference