HEAL Headliners: A Webinar Series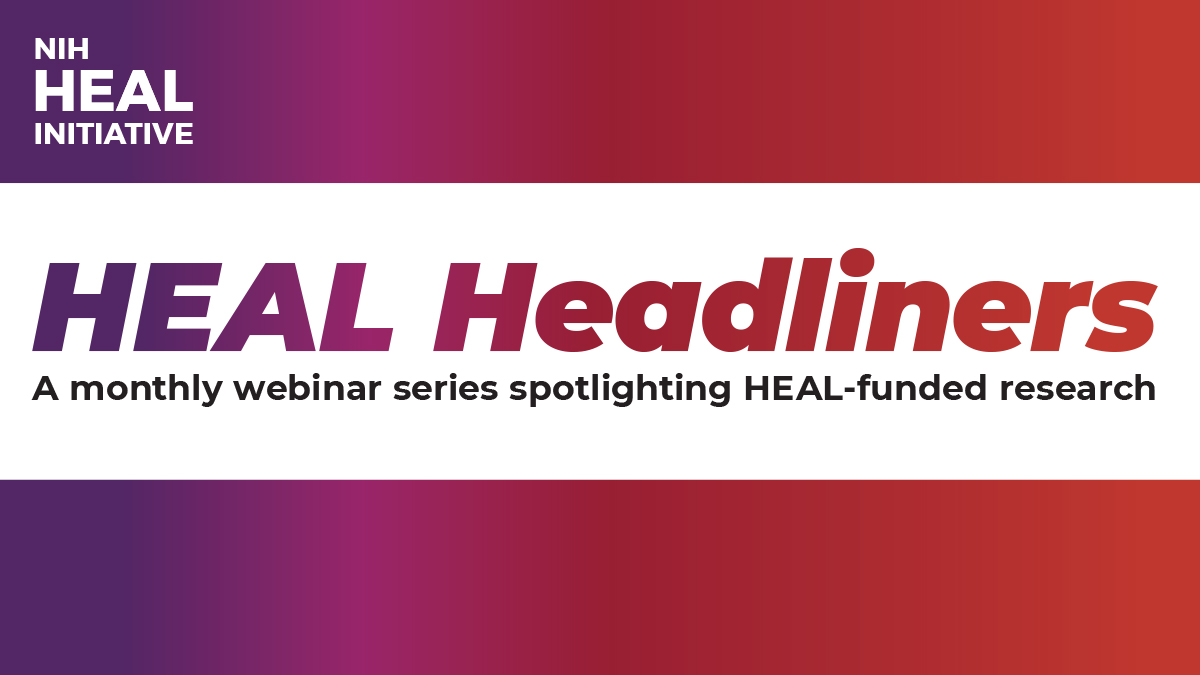 The HEAL Headliners series explores research progress across the portfolio of the Helping to End Addiction Long-term® Initiative. This monthly webinar series shines a light on the wide array of HEAL-funded projects addressing pain, opioid use disorder, overdose, and the important intersections between those topics. We hope you will join us for these illuminating sessions which will keep you on the cutting-edge of HEAL research across the research continuum. 
This series is intended for researchers, but anyone with interest in HEAL's research on pain and addiction is welcome to attend.  
The HEAL Headliners series: 
Provides a forum to disseminate HEAL science on a frequent basis. 
Informs the HEAL network of cutting-edge research. 
Highlights early-career researchers. 
Provides a virtual space for researchers to engage. 
Upcoming Webinar
Can Automation and Machine Learning Help Find New Treatments for Pain and Opioid Use Disorder Faster?
October 6, 2:00 – 3:00 p.m. ET
Presenter: Heike Wulff, Ph.D., M.S., Pharm., University of California, Davis
Presenter: Ishmail Abdus-Saboor, Ph.D., Columbia University
Moderator: D.P. Mohapatra, Ph.D., National Institute of Neurological Disorders and Stroke
More information