Investigator Meeting Brings Together Scientific Community to Take on the Opioid Crisis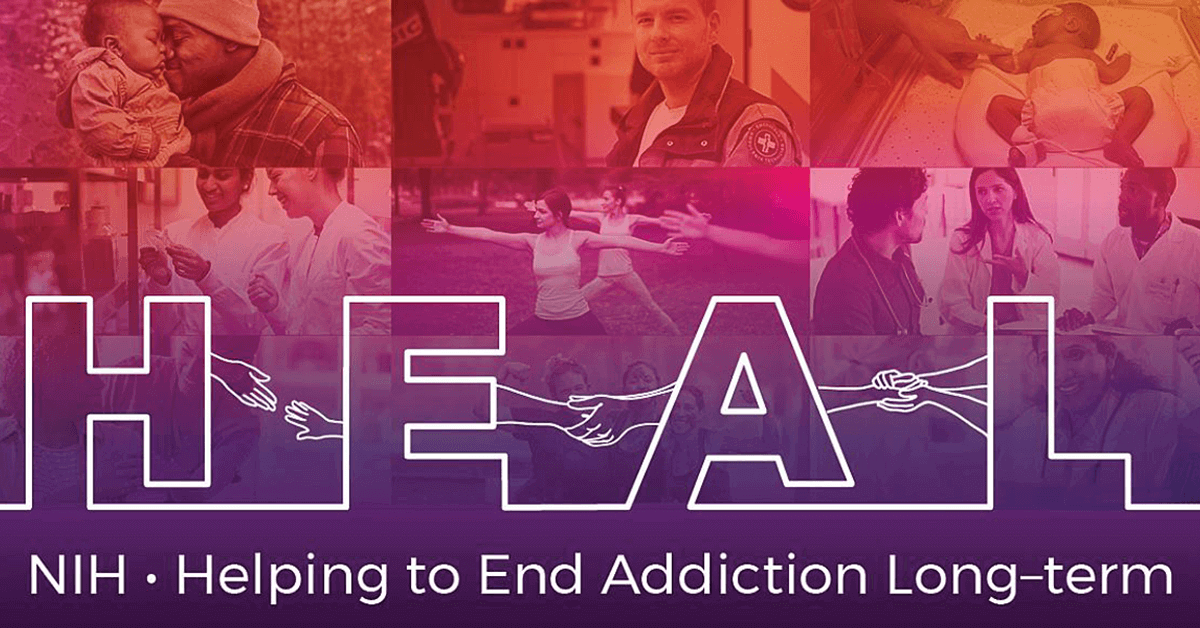 The HEAL Investigator Meeting on January 16–17, 2020, will bring together more than 350 researchers who are part of the Helping to End Addiction Long-termSM Initiative, or NIH HEAL InitiativeSM. The initiative is an aggressive new trans-NIH effort to provide lasting scientific solutions to the opioid crisis. Research includes studies on enhanced pain management and improved strategies to prevent and treat opioid misuse and addiction.
"Engagement with HEAL investigators as a group will advance the goals of the overall initiative," said Rebecca Baker, Ph.D., director of the NIH HEAL Initiative. "Every one of our researchers is a critical part of this important public health mission."
The meeting brings together a large and diverse group of researchers through a new scientific community that will take on the opioid crisis from all angles. These researchers study a broad range of topics, ranging from the signals involved in pain sensation to partnerships with the criminal justice system to enhance treatments for people with opioid use disorder.
The meeting gives researchers the opportunity to learn from the group's collective experience and take back new expertise to their respective programs. HEAL investigator attendees include leaders from many fields of research who, for example, run large clinical studies or are developing new medications for the treatment of pain.
"The meeting's networking opportunities and educational offerings will help the scientists advance their research," said Baker.
The meeting will include presentations from NIH Director Dr. Francis Collins and leadership of the U.S. Department of Health and Human Services. The NIH HEAL Investigator meeting is open only to invited participants, but the public can watch the meeting's plenary sessions via videocast. See the agenda PDF | 109.59 KB to learn more.