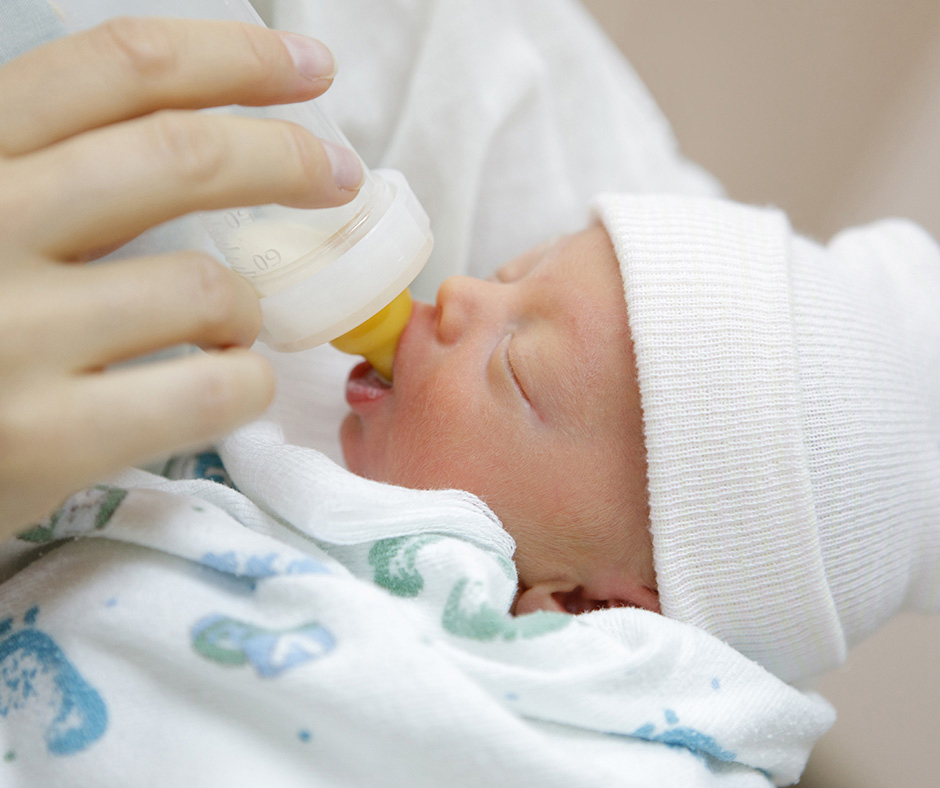 As the opioid epidemic continues to affect families across the United States, opioid exposure in the uterus has attracted attention as a serious problem affecting babies in every corner of America. When a woman uses opioids while she is pregnant, her newborn baby can be difficult to console, have an unusually high-pitched cry, and be unable to eat and sleep well. In infants, these are all symptoms of opioid withdrawal. According to the most recently available data, in the United States a baby is born every 24 minutes suffering from opioid withdrawal.
Neonatal Opioid Withdrawal Syndrome, or NOWS, is a particularly heartbreaking part of the opioid epidemic. The Advancing Clinical Trials in Neonatal Opioid Withdrawal (ACT NOW) study funded by the Helping to End Addiction Long-term® Initiative, or NIH HEAL Initiative® is working on solutions.
"With an increasing number of babies requiring prolonged hospitalizations, the associated stress on families, communities, and the healthcare system is significant," says Leslie Young, M.D., a neonatologist at the University of Vermont, Burlington. And it's getting worse; NOWS has increased five-fold over the last decade.
"Despite the rise in cases, researchers have not yet developed an evidence-based national standard for how to diagnose and treat infants with NOWS," Young explains.
That means that depending on the doctor, the hospital or clinic, and/or the state where a baby is born, he or she may receive different care: usually either morphine or methadone, at varying doses or times. While each of these opioids can rescue an infant from opioid withdrawal, there's no clear rationale for which is better, or if other opioids given to adults (like buprenorphine) could also work.
"National guidelines are desperately needed," says Lori Devlin, D.O., a neonatologist at the University of Louisville School of Medicine, Kentucky involved with the ACT NOW study.
Eating, Sleeping, Consoling
Researchers think that in addition to using opioids to helping babies out of withdrawal, there's also another way. On September 8, 2020, the NIH HEAL Initiative launched an innovative research study to test the effectiveness of a new care method that nurseries can adopt to assess and treat infants with NOWS. It determines a baby's withdrawal severity based on the ability to eat, sleep, and be consoled, and provides appropriate treatment — without the use of medication when possible. Aptly, the study is named "Eating, Sleeping, Consoling for Neonatal Withdrawal (ESC-NOW)."
By comparing this method to the typical care babies with NOWS receive, the researchers will evaluate whether and how the new care approach affects length of hospital stay after birth. The study will follow babies until they are 2 years old to see potential effects on infant and family well-being, as well as on infant development.
ACT NOW is a partnership between the IDeA States Pediatric Clinical Trials Network (itself a part of the NIH Environmental influences on Child Health Outcomes (ECHO) program) and the Neonatal Research Network, funded by the NIH Eunice Kennedy Shriver National Institute of Child Health and Human Development (NICHD). The study across 27 states aims to find the best approaches to address the medical and social needs of children with early exposure to opioids.
The ESC-NOW portion of ACT NOW will include about 3,000 infants and their primary caregivers at 26 hospitals across 18 states in urban and rural environments. By leveraging two ongoing research networks, ESC-NOW will involve different types of communities that have been hit especially hard by the opioid epidemic.
The Neonatal Research Network, mostly in urban regions, conducts multicenter clinical trials in preterm and term infants and follows them until they are 2 years old. The IDeA pediatric research network provides an opportunity for children in rural and medically underserved locations to participate in state-of-the-art clinical trials.
A family-centered care approach
As a care approach, Eating, Sleeping, Consoling encourages parents and other primary caregivers to be directly involved in NOWS treatment. It emphasizes holding, swaddling, and rocking in low-stimulus environments, potentially lowering the need for medication.
"For some of these mothers, this will be the first time that someone has placed value on their role as a parent," says Young, a lead investigator for the study. "Many feel a significant amount of shame and guilt, even if they are in a treatment program, which can make being present to care for their baby challenging. Helping these mothers and other caregivers feel like an important part of their baby's care while in the hospital will hopefully be shown to have lasting positive effects following discharge."
"Eating, Sleeping, Consoling provides a true family-centered approach to care," says Devlin, co-lead investigator for the study, adding that parents and caregivers become a part of the treatment team as they provide care for their infants and give feedback to the medical care team. "This approach can help families feel valued, which builds trust and drives improvement in clinical care," she adds.
Using knowledge from large clinical trials in patient care helps to establish national standards, promote consistent treatment, and achieve the best possible outcomes, the Eating, Sleeping, Consoling for Neonatal Withdrawal study aims to transform how nurses and doctors care for infants with NOWS by creating an evidence base for a standard approach to care.
Research Program:
Research Focus Area: