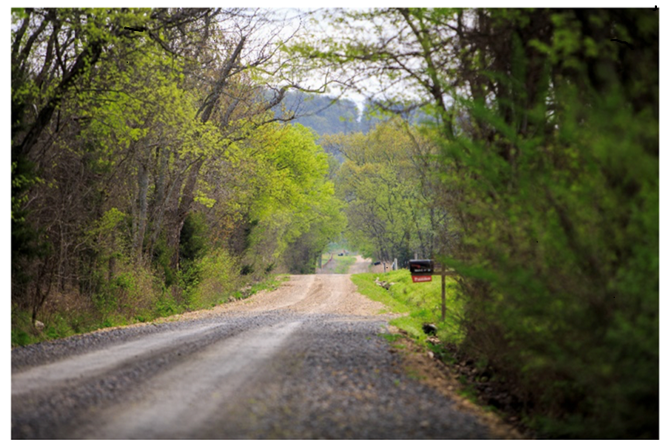 In northeastern Oklahoma's peaceful green hills — the heart of Cherokee Nation — it's hard to believe that the region is in the crushing grip of the opioid crisis. However, rural communities and American Indian/Alaska Native (AI/AN) populations are among the hardest hit.
Deaths and injuries from opioid misuse are more common pdf   in states with large rural populations, including Oklahoma. In fact, AI/AN overdose deaths from prescription and illicit opioids have increased nearly sixfold since 2000. Teens and young adults (between 16 and 30) have the highest risk of opioid misuse, opioid use disorder (OUD), and death from overdose.      
To reduce risk and improve outcomes for adolescents and young adults in rural and AI/AN communities, scientists are collaborating on a community study to prevent drug misuse in Cherokee Nation. It is funded through the Helping to End Addiction Long-termSM Initiative, or NIH HEAL InitiativeSM, as part of its focus on testing new strategies to prevent and treat opioid addiction.
Kelli Komro, M.P.H., Ph.D., at Emory University, Atlanta is collaborating with social worker Juli Skinner, senior director of behavioral health at Cherokee Nation Behavioral Health. Skinner is also a member of the Ponca Tribe of Oklahoma and has been working for 20 years with the Cherokee Nation.
Stopping opioid misuse before OUD gets a toehold
This research is one of nine NIH-funded studies, that along with a coordinating center, form a consortium to develop and test nine different strategies to prevent opioid misuse and OUD among older adolescents and young adults in 10 states.
The project in the Cherokee Nation co-led by Komro and Skinner builds upon two earlier NIH-funded research programs targeting alcohol use among high-schoolers in the area. A community-organizing effort, Communities Mobilizing for Change on Alcohol, was associated with significantly reduced teen drinking, and with a 48 percent drop in teens' misuse of prescription drugs, including opioids. A school-based alcohol-screening and intervention program was associated with a 31 percent reduction in prescription drug misuse.
The Emory/Cherokee Nation study team wants to learn whether combining these efforts can prevent opioid misuse among young people in rural Oklahoma.
The NIH HEAL Initiative's emphasis on primary prevention offered a natural extension to the ongoing work with high-school students. "Preventing drug problems before they start, rather than only picking up the pieces later, has been the lifelong passion motivating my research," Komro noted.
The NIH HEAL Initiative project: A three-pronged strategy
The multilevel project will take place in 20 schools and surrounding communities throughout the Cherokee Nation service area, which spans 14 counties in northeastern Oklahoma. Ten schools will receive the school-based intervention and their communities will take part in the community-organizing effort, and 10 schools and their surrounding communities will be controls for the study, which is slated to begin in fall 2021. The study team is working with school principals and county superintendents in the Cherokee Nation as part of the recruitment process.
The project has three components:
The school-based intervention: Each school will have a coach who will meet regularly with each student beginning in 10th grade. Coaches will bond with and support students to set and achieve life goals, assist students in articulating their personal values, and assess risk for substance misuse. If needed, a coach will also help a student receive additional support services, and school staff will learn how to identify high-risk youth and get them help.
Community organization: The study team will hire and train community organizers who assemble action teams of local citizens and use evidence-based strategies to help prevent misuse of opioids and other drugs by youth in their communities. 
Communication strategies: The study team will raise awareness and build upon existing Cherokee Nation resources, such as drug takeback programs and education for providers about not overprescribing opioid medications.
Participating students will complete surveys about misuse of opioids or other substances every six months during the three-and-a-half-year study. Results from schools and communities with interventions will be compared to those of schools and communities without them. After the study is complete, the researchers will offer interventions shown to be effective to all schools and communities.
Focus on community needs
Skinner and Komro both recognize that a one-on-one approach is likely to be insufficient to break cycles of substance use stemming from multiple generations of complex and historical trauma. They also appreciate the value of making evidence-based treatments culturally appropriate.
For example, Komro says her team initially planned to conduct the research within county seats, where policies could be modified to support prevention based on our previous research results.  Skinner advised the team to instead work within the smallest schools and communities that currently have very few resources and support: an approach that could make change more visible and impactful.
Nonetheless, Skinner says that through this highly collaborative effort, everyone wants to figure out how to break the cycle of substance use through effective strategies that will be embraced by the people expected to use them.
"All of us learn from citizens in communities."
Research Program:
Research Focus Area: