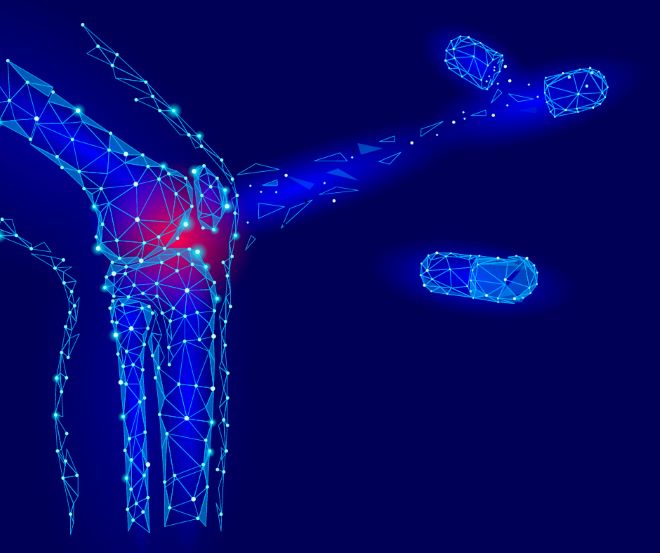 Pain is the main reason people go to a doctor, but many don't find adequate relief because only a handful of pain treatments are available. Although opioids are effective for acute pain, they don't work for many pain conditions and carry significant risks for addiction.
There are hundreds of types of pain, and scientists don't understand how best to treat their unique features. Equally puzzled are pharmaceutical companies trying to develop pain treatments: A diverse set of medical conditions is a difficult target to hit.
And then there's the fact that any type of pain—a migraine, bone pain from a tumor, sickle cell disease, pain after surgery, or many others—can feel very different depending personal circumstances. That's because pain is a lived experience affected by biology (such as an injury or a disease), psychology (such as anxiety or depression about not getting better), and cultural expectations (such as the urge by some to just "tough it out").
"You can't see it, you can't feel it, and you can't touch it," says Mark Wallace, M.D., of the University of California, San Diego, who has been helping people manage their pain for many years and conducts research on how to treat pain.
Not being able to offer his patients safe and effective pain relief is bad enough, but equally troubling to Wallace is that not much has been learned from hundreds of clinical trials that cost billions of dollars.
"Were they failed drugs or failed trials?" he asks. "We really don't know,"explaining that several factors can cloud conclusions from a research study (a "failed trial"): not enough participants, inaccurate or unreliable descriptions of symptoms—or even a very strong placebo effect, in which people not getting the test treatment get better anyway and no one knows why. It could be that some past treatments that failed might have worked under different, more carefully controlled circumstances.
The Helping to End Addiction Long-term InitiativeSM, or NIH HEAL InitiativeSM, hopes to untangle these mysteries as part of its new clinical research programs to find new effective and non-addictive pain treatments. The NIH-funded Early Phase Pain Investigation Clinical Network (EPPIC-Net) is a $50 million nationwide web of 12 pain research programs (like Wallace's) to quickly and efficiently conduct simultaneous multisite research studies to evaluate a variety of pain treatments. It will test not only medications, but also surgical interventions, devices, and even totally new approaches like cell-based therapies. Some may even be repurposed drugs tested before for other conditions. 
Rapid-fire testing
So far, EPPIC-Net has received about 40 applications to test various pain treatments, and two are in the final review stage. If approved, these studies could begin to enroll participants before the end of the year. Several other potential treatments are in the pipeline.
EPPIC-Net is using a rapid, three-step screening process to decide which treatments to test, and NIH will play a central role in ensuring a fair and efficient process as well as helping to develop the best approach to test each treatment. Its researchers will also experiment with how clinical trials are designed—ensuring that each study can recruit enough patients and uses the same descriptions of symptoms for various pain syndromes—both of which can play a big role in what kind of information can be learned. EPPIC-Net's research centers have interfaces with hundreds of primary care offices and other places where people seek healthcare. Thus, having enough patients for a trial will not be a problem—this has been a major hurdle in past pain studies.
This substantial and practical investment from the NIH HEAL Initiative is urgently needed. Over time, the pharmaceutical and biotech industries have backed away from the still vital search for new pain treatments. It's a risk many companies can't afford to take with such a low rate of success. EPPIC-Net aims to fill that void by de-risking potential pain treatments. It will act like a one-stop-shop for doing an early-stage clinical trial, testing whether a treatment is safe and getting a first look at whether it works.
Pain by numbers
Because pain is invisible and difficult to define, it's hard to assign it a simple numerical value, which complicates the search for treatments. When asked by a nurse or doctor, "How much does it hurt on a scale of 1 to 10?" one person might respond "3," whereas another—even with the same condition—might say "8." Self-reporting is the main approach used in clinical care (as well as in a lot of other research), and it isn't very reliable.
Are 3 and 8 the same? How (and why) are they different?
An important focus for EPPIC-Net will be setting standards so that clinical studies are all on the same page as much as possible. For example, explains Maurizio Fava, M.D., of Massachusetts General Hospital in Boston, who co-directs the project's Clinical Coordinating Center, EPPIC-Net clinical studies will use independent raters to remove potential bias in scoring pain that can be unintentionally introduced by a provider aiming to help a patient.
For each research participant in an EPPIC-Net study, Fava explains, a clinician not involved with the patient's care will score that patient's pain. Another central activity to all EPPIC-Net trials will be generating a clear and objective classification scheme for the various elements of pain. For example, the researchers will use a method called quantitative sensory testing to accurately measure nerve pain. They will track time for sleep and exercise, as well as use imaging and blood tests that reflect responses to pain. As well, the scientists will use standardized measures to assess mental health and substance use disorder.
Putting all this information together will build accurate and easily understood depictions of various types of pain. 
It will also enhance researchers' understanding of variation in pain among people of different backgrounds and individuals with co-occurring health conditions, for whom pain is the worst of their worries. "For many of my patients, HIV isn't even their biggest health problem," says Jessica Robinson-Papp, M.D., a neurologist who directs the NeuroAIDS Program at the Icahn School of Medicine at Mt. Sinai in New York City and is part of the EPPIC-Net team. Chronic pain often results from inflammation driven by the HIV virus, which contributes to disorders such as arthritis, degenerative spine disease, back pain, headaches, and nerve pain, she explains. 
"There aren't many treatment options, since people with HIV may be on a lot of medications that can interact with other drugs," she says. Some are also in recovery from substance use disorders, complicating the option to use opioids to treat their pain.
EPPIC-Net will enable pain researchers to compare results across studies by speaking the same language to describe and measure it, which will help to untangle the complexity of pain. The researchers also hope to turn up reliable, objective pain indicators called biomarkers that should enhance future pain research and treatment by making it a more precise, less subjective endeavor.
By incentivizing drug development and providing a launchpad for enhanced understanding of patients, EPPIC-Net has an extraordinary opportunity to bring millions of people the relief they desperately need.
Research Program:
Research Focus Area: