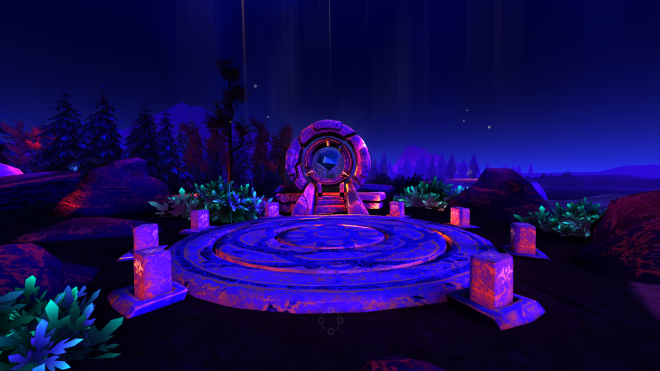 Research has shown that virtual reality (VR) can be put to medical use to help distract patients during painful procedures like changing the bandages on severe burn victims. For example, some people with severe burns who used VR during wound care reported not noticing what is normally an excruciating process.
Brennan Spiegel, M.D., sees the technology as far more powerful than a short-term distraction. "The question now is, can it really help not just with acute pain, but with chronic pain," asks Spiegel, Cedars-Sinai Medical Center in Los Angeles, California.
Spiegel personally tested VR after a colleague recommended that he check it out.
"First he had me jump off a building, and I realized my brain had been hijacked, completely commandeered by this headset," Spiegel, said of his first VR experience. "That's when I realized the power of this and how it could change our perception of the world."
Spiegel is investigating the use of VR to help ease chronic pain. His research is part of the Back Pain Consortium (BACPAC), a patient-centered effort to address the need for effective and personalized therapies for chronic low back pain. BACPAC is an innovative, integrative approach looking at biological and psychological contributors to pain within the Helping to End Addiction Long-termSM Initiative, or NIH HEAL InitiativeSM's clinical research in pain management focus area.
In this work, VR involves the use of a headset over the eyes to allow people to experience three-dimensional immersive environments. The simulated sights, sounds, and engaging experiences—swimming with dolphins or walking up waterfalls—transport users to a different world far from their pain. 
Spiegel and his colleagues hope VR can provide immersive experiences that absorb more of the brain's attention. With fewer mental resources left to process pain signals, people perceive less pain. Usually, he explains, less pain means less dependence on pain medication and a lower risk of opioid addiction.
Spiegel describes chronic low back pain as "one of the most common forms of chronic pain in America, and one that frequently leads to opioid use."
He hopes to integrate VR into the management of chronic lower back pain "not just for a few minutes, but to actually teach people something about their body and their mind—their consciousness even."
As part of this effort, Spiegel and his team are engaged in a three-part research study to determine the effectiveness of different VR approaches. The first, educational part of the study examines whether VR can be used to effectively teach techniques such as mental imagery and biofeedback to slow heart rate, reduce anxiety, and manage pain—essentially, the same techniques used for centuries to alleviate pain during childbirth.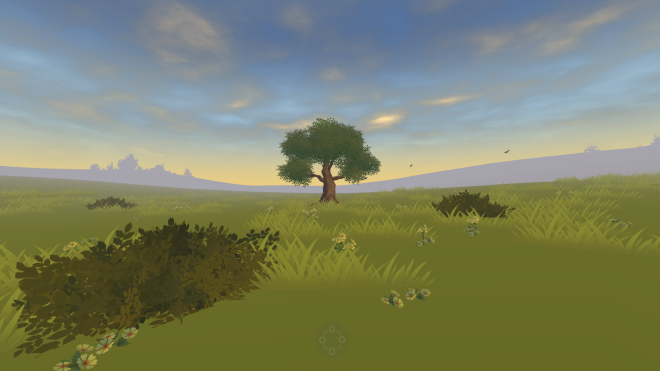 In one example, VR users see a computer image of a tree. Changing how a person breathes alters the tree in a game-like scenario. Spiegel describes breathing life into the tree as a way to learn ways to cope with pain later without the aid of VR.
The second, part immerses participants in a virtual world to distract them from real-world sensations. It's the same approach used to help burn patients better endure bandage changes.
The final part looks at whether the act of putting on a VR headset, regardless of the content being shown, affects the perception of pain. In this scenario, study participants wear VR headsets, but their experience is more like watching a nature show on a widescreen television, rather than being fully immersed in a three-dimensional environment.
Despite the on-going COVID-19 pandemic, Spiegel's team has been able to continue moving forward since the entire study is being carried out remotely. Participants receive a VR headset and other equipment by mail and interact with researchers over the internet.
Spiegel likens the VR process to home delivery of "a pain psychologist that can be experienced in three-dimensional fantastical worlds at a time and place of [participants'] choosing."
This model for VR therapy could be especially helpful in isolated, rural areas with limited access to specialty care. These same areas tend to be hard hit by opioid misuse.
What the Future Holds
A growing number of researchers are optimizing VR for medical use. If the trend continues, Spiegel hopes that in the future, VR technology could be used routinely to augment existing pain management techniques.
In line with this trend, the FDA is looking to create frameworks for how to manage future VR products as they are developed and in March 2020 held a public workshop: Medical Extended Reality: Toward Best Evaluation Practices for Virtual and Augmented Reality in Medicine.
Current chronic low back pain treatment options are not very effective, which has led to an increased use of opioids. As the VR medical research field grows, Spiegel predicts that it has the potential to be a useful medical tool to augment existing pain management techniques.
–By Greg Lavine, NIAMS News Desk
Research Program:
Research Focus Area: