"I've been there, and I'm here to help," says Jeremy Byard.
Executive Director of the Louisville Recovery Community Connection, Byard is in long-term recovery from opioid use disorder. Community-based recovery organizations like his help people create a unique path to recovery that can work for them long-term.
Like Byard, everybody that works at Byard's organization is a peer support specialist — someone with lived experience who has been trained to support those struggling with mental health, psychological trauma, or substance use.
Personal accounts of working through an addiction, wrapped in the trust of sharing a lived experience, can make a huge difference for someone struggling with the mental anguish and physical pain of trying to stop using drugs.
"Every aspect of life is recovery," Byard says, explaining that avoiding opioids isn't realistic if an individual's basic needs aren't met through access to food, transportation, housing, and a job — or even just the need for emotional support on a tough day.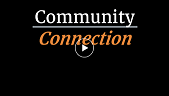 "We'll give you a place to sit on the couch when it's cold and rainy outside, get a warm cup of coffee, and just have compassionate conversation with somebody."
Community recovery organizations like Byard's in Louisville, Kentucky, are teaming with the HEALing Communities Study, part of the Helping to End Addiction Long-term InitiativeSM, or NIH HEAL InitiativeSM. This research aims to facilitate translation of research to practice for the treatment of opioid addiction. 
The HEALing Communities Study is a novel team effort: it joins together scientists who specialize in addiction medicine, state and countywide organizations, individuals within community coalitions, and other key community partners to build and test approaches to dramatically reduce deaths from opioid-related overdoses (see HEALing Communities Across America).
A connected community is a strong community
A fundamental challenge is that often lifesaving medications to reverse overdose and treat opioid use disorder don't make their way into the hands of people who need them. In addition, those who do work with people with addiction — emergency department physicians, judges and parole officers, recovery support providers like Jeremy, and other community members — often don't know the best way to integrate these lifesaving treatments into their work.
The HEALing Communities Study seeks to change that.
HEALing Community Study coalitions work alongside those in the healthcare, behavioral health, and justice systems. In some states, the National Guard has been involved in providing valuable data and resources for community planning.
"Data is our connection to the street, showing us where opioids are being spread," says Staff Sergeant Julio Fernandez of the National Guard Counterdrug Task Force Drug Demand Reduction Civil Operations team. He and his colleagues work on drug prevention inside communities to build, strengthen, and sustain community coalitions.
Knowing precisely where people are in trouble helps communities know where and when to direct resources to save the most lives.
"In 30 years as a paramedic, I've woken up hundreds of patients from opioid overdoses. Some wanted to change but didn't know how or where to start the process," says Jeffrey Crutcher of Hudson Valley, New York, who has seen many stories of tragedy and recovery.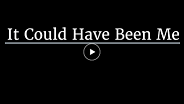 Real-time surveillance running in hospital emergency departments is one example of how some communities have stepped up efforts to benefit from local talent. For example, the Hudson Valley Interlink Analytic System, or HVIAS, in New York was built by computer scientist Marisa Barbieri, who runs a healthcare information technology software company. She teamed up with the National Guard's Fernandez and the organization Catholic Charities in three New York counties. Together, they led a team of student volunteers at New York University and the University of Rochester to develop the system.
This innovative data tool monitors the times and locations of overdose spikes to help community coalitions prevent further deaths and provides dashboard analytics to understand the data. It also provides contextual information, such as whether a person who has overdosed has access to basic needs, as well as individual characteristics that can be used to track the epidemic over the long term.
Information from emergency departments is used to connect people with help beyond the first vital step of reversing their overdose. Barbieri and her colleagues have also put together a novel Uber-like mobile app, PeerRx, being used by HEALing Communities Study partners to connect people with substance use disorder with peer support.
Communities differ widely across many domains with diverse U.S. census characteristics like socioeconomic status, population density, and racial/ethnic make-up. But they also have distinct cultures and histories that affect attitudes and beliefs about public health challenges like substance use disorder as well as resource challenges.
Many rural communities are so geographically large that without reliable transportation, getting access to naloxone (Narcan®), medications for opioid use disorder, or counseling is difficult or impossible. Access to vans and other forms of transportation are solutions being considered by several communities participating in this research. Alternatively, in high-rent urban environments, lack of affordable, safe housing poses challenges for individuals seeking help. Various existing services and organizations can help fill these gaps with rent assistance or housing vouchers.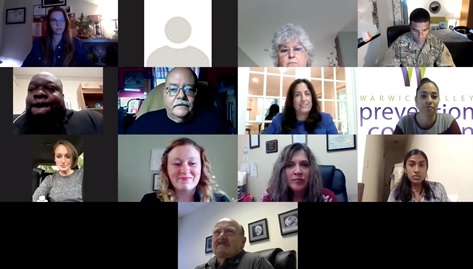 Saving lives
The HEALing Communities Study's priority is saving lives: to test ways to prevent fatal opioid-related overdoses within participating communities by 40% in three years. Expanding access to the life-saving drug naloxone is key to accomplishing that goal.
Just as someone who suffers a sudden heart attack may need CPR and an automated external defibrillator to rapidly correct an abnormal heart rhythm, an individual overdosing on opioids needs immediate revival. Naloxone is inexpensive and very effective at bringing people back from overdose — buying time for medical help to arrive. An onlooker can spray this lifesaving medication into the nose of a person overdosing on opioids and quickly restore breathing.
But naloxone remains underused for many reasons. For example, there is a short window of time for it to be effective, just a few minutes, and thus people need to carry it with them and be able to respond quickly for it to be useful. There are also social barriers to carrying and using naloxone to save lives. One such barrier is that while the majority of states have Good Samaritan laws that protect passers-by from being implicated in criminal activity for helping people who are overdosing, but not everyone knows (or believes) the laws exist.
When the COVID-19 pandemic hit in early 2020, people seeking help for substance use disorder, including opioid use disorder, suffered: opioid misuse and overdoses have gone up markedly. Social isolation from physical distancing guidance and economic uncertainty have added to the pain and difficulty of remaining in recovery.
Access to naloxone also became difficult when the pandemic closed many offices and clinics. But a small silver lining emerged within some communities participating in the HEALing Communities Study, when community coalitions jumped into action to get naloxone out to those who need it through bystander training. In one five-county region of New York, for example, a diverse group of community members rapidly got to work creating virtual naloxone training sessions to help people deliver Narcan kits for use in community regions that need them.
The group, consisting of HEALing Communities researchers, state social services workers, college students, technology developers, emergency medical technicians, and National Guard drug reduction specialists, was elated to find pent-up demand for the Zoom-led trainings.
"The virtual platform suddenly made Narcan training a lot more acceptable to many people because they could do it from home," says Tonya Stokes of Ellenville Regional Hospital in New York, who handles the logistics of the virtual trainings and is in long-term recovery herself. "Confidentiality is a big thing: many people don't want to be seen asking for Narcan kits."
Lack of information is often a driver for stigma about naloxone as well as about treatment for opioid use disorder.
"As can be expected with any campaign focusing on the reduction of stigma, we've gotten negative reactions on social media," says Jillian Nadiak, Ulster County community engagement coordinator for the New York HEALing Communities Study, who is leading an anti-stigma campaign about medications for opioid use disorder. Rather than frustration, though, she sees an opportunity to provide facts as teachable moments.
"It gives us an opportunity to foster productive dialogue in our communities," she says. Community leaders have jumped in to offer support. "We've been inspired to hold a community forum to share recovery stories and highlight the use of medications to treat opioid use disorder as a pathway to recovery."

Minds are starting to change.
"This is really going to save a life," acknowledged one New York county commissioner.
Connecting people to change minds
Because emergency departments are often where individuals end up after overdosing, they are a key focal point for HEALing Communities Study research.
Emergency physician Emily Kauffman, D.O., coordinates clinical activities related to implementation of best practices for opioid use disorder in hospitals across five counties in Ohio who are part of the Ohio HEALing Communities Study project. Right now, it's far too common, she says, for an individual who overdoses on opioids to have nowhere to go after being revived with naloxone in the middle of the night.
Her role within the Ohio HEALing Communities Study project is to coordinate hospital systems across five counties, incorporating activities and processes among emergency department physicians, nurses, social workers, pharmacists, and peer coaches.
Kauffman's work includes recruiting health provider champions, who help ensure that no one who has experienced an overdose leaves the emergency department without a treatment plan. That includes a referral for follow-up care at a bridge clinic or treatment facility (usually within a walkable distance), medication to prevent opioid withdrawal and instructions for how to take it.
Kauffman has worked hard to counter the negative effects of stigma, which can prevent health providers from giving their patients naloxone to carry with them or prescribing medications for opioid use disorder such as buprenorphine. Working across Ohio, Kauffman pairs peer coaches and physicians who may have never known someone with substance use disorder. This, she says, has helped broaden acceptance of naloxone and treatment for opioid use disorder within the medical community.
"Health providers often tell me they don't know anyone with opioid use disorder," Kauffman says. "Connecting them with people with lived experience really humanizes addiction as a treatable disease."
"I went through that"
Individuals with lived experience like Jeremy Byard are central to the success of the HEALing Communities Study. People in recovery along with health providers, police officers, judges, counselors, and many others who serve on Community Advisory Boards meet frequently to discuss progress and to advance regional communication efforts about the HEALing Communities Study activities. They also grapple with ongoing challenges, such as stigma.
"We feel like we're being judged, we have a lot of shame, we have a lot of guilt from things we may have done — we feel like people don't understand what we're going through," says Ryan Caldwell of Warwick, New York. Now also in long-term recovery, Caldwell attests to the value of connecting with someone with lived experience who's walked the same road.
Caldwell, who like Byard is a peer support specialist and also works at a community recovery organization, works every day to give people who need it resources to find help and a safe place to talk. It's about giving people an instant connection to help and support, he explains.
"Hey, me too, I went through that."
The HEALing Communities Study involves the work of thousands who are helping to set the ground rules for how communities big and small can come together to bring light to the darkness of the opioid epidemic. Working with researchers, communities are making plans: choosing effective strategies to stop unnecessary opioid-related deaths.
It seems success will likely emerge from establishing relationships and building trust between researchers and community members, in particular those individuals who know how to navigate the road to recovery and help others accomplish the same.
Jeremy Byard has been in recovery for almost 20 years, with some difficult periods of relapse in between. He's learned how to "build a life that I don't want to escape from."
And despite losing many friends, and recently his father, to the disease of addiction, Ryan Caldwell says he is in a really good place now with a career, a salary, a fiancé, a son, and another child on the way.
"Doors just have opened, and I have a lot of faith in what I do. … My life is amazing because of recovery."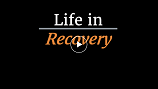 The novel HEALing Communities Study partnership between researchers and communities aims to understand and address the needs of individuals — meeting people and communities where they are so that many other people like Bayard and Caldwell find recovery from addiction on their own paths.
Editor's note: This story is the second in a two-part series about the HEALing Communities Study. Also see HEALing Communities Across America
Research Program:
Research Focus Area: