Sharing Insights: Highlights from the Third Annual HEAL Investigator Meeting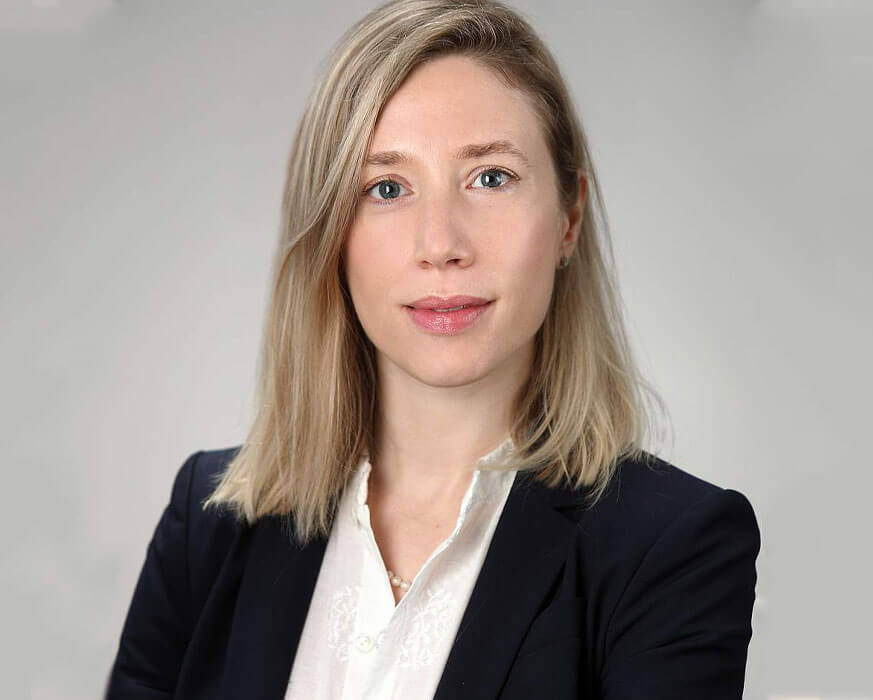 Dear HEAL Community,
The national crisis of pain, opioid addiction, and overdose is evolving in dangerous ways, emphasizing the need to provide scientific solutions to people with pain and addiction. As a community, HEAL is meeting this moment pdf  1.61 MB*, as we heard last month at the Third Annual NIH HEAL Initiative Investigator Meeting. This gathering brings together scientists, people who are working alongside communities needing solutions, and federal partners to join efforts on programs and policy that are informed by the research we do. If you missed the meeting or didn't participate in all of it, this month I'll recap some highlights and what they signal for HEAL research going forward.
"Listen to what the data are telling us"
Sobering trends in overdose deaths show a rise in new drug use and drug combinations – and how the pandemic has had a serious toll on everyone's mental health. NIDA Director Dr. Nora Volkow shared data pdf  1.7 MB* about how overdoses are now rising among new populations, including teens and young adults, Black Americans, and Indigenous people. These disturbing trends point to targets for intervention: continued research on the influence of social determinants of health, emergence of highly lethal new synthetic opioids like xylazine, and ways to acquire more timely data on overdoses and drug use patterns.
Safe and effective treatment of pain remains a serious issue, made more challenging when patients don't feel their pain is manageable without opioids, and when clinicians have concerns about prescribing opioid medications for their patients. However, several research approaches are promising. HEAL research is testing the use of pain coping skills, exercise, and stress management, which in a pilot study reduced pain intensity and improved mood for people taking methadone who also experience pain. Evidence-based telehealth-based pain management interventions, like that being tested in the Hemodialysis Opioid Prescription Effort (HOPE) study, may be replicated in other settings where qualified therapists are scarce. Although pain and addiction share biological pathways, there are pain pathways that are separate from those for reward circuits used by opioids. These distinctions are ripe for more research.
Throughout the meeting, we learned how data can be used effectively as a navigational tool: HEAL research analyzing various data sources is finding new ways to prevent opioid misuse and overdose deaths. For example, analyses of medical records identified opioid prescribing disparities* based on race, treatment facility, and geographic environment (urban or rural) for different children undergoing the same type of surgery, highlighting insights that can be uncovered by disaggregating data. Research can also inform prevention opportunities such as substance use screening in medical and educational settings, giving tools to teachers and school staff to help recognize students struggling with drug use and mental health problems. Toward mapping precise hyperlocal interventions, HEAL researchers talked about how simulation modeling can be used to determine which types of changes in treatment uptake could help the initiative reach its goal of reducing opioid overdoses by 40%. Other findings told us it's important to consider not just what data is collected but how it's collected. For example, some people tend to be more honest about drug use through self-report approaches.
"Patients don't want to think about their illness every day"
Among other presenters, HEAL-funded scientist Dr. Richard Scranton of Lyndra Therapeutics spoke about how scientific advances can allow people to focus on life by making treatment more accessible. This theme resonates across HEAL initiative research. Person-centered approaches offer patients hope that is often lacking in one-size-fits-all treatments that don't take into account real-life circumstances. Promising new strategies include a once-weekly form of methadone for opioid use disorder pdf  6.01 MB* and a naloxone implant designed to protect people from overdosing alone. Digital therapeutics are also being tested to enhance treatment access. For example, as part of the FDA approval process, HEAL researchers are planning a 10-patient feasibility study for reSET-O*, an FDA market-authorized mobile application delivering validated behavioral therapy along with buprenorphine and standard outpatient treatment for opioid use disorder.
The meeting featured an engaging discussion between NIH leadership and the HEAL Community Partner Committee. Reminding us how important patient engagement is to research success, we heard from committee member Kevin Charles, "People don't care how much you know until they know how much you care." The committee is asking all HEAL-funded investigators to assess their current level of patient engagement, toward optimizing this critical element of the research process across the initiative. One great example of an existing community-guided approach that is truly meeting people where they live and work comes from the HEALing Communities Study team, who developed Provider on the Pier pdf  13.09 MB*, a basic medical clinic that specializes in opioid addiction treatment, overdose prevention, and support services to serve the seasonal fishing community.
Stigma remains a frustrating challenge for the patient populations HEAL research is trying to serve. Toward increasing treatment uptake for people with chronic pain, we heard about new approaches to address stigma related to pain, mental health problems, and opioid use in chronic low back pain. Other HEAL research is testing enhanced fear avoidance rehabilitation and antidepressant therapy and is studying how intersectional stigma differs between patients treated with and without opioids. Along with many other HEAL-funded projects, these examples showcase the importance of a whole-person focus for addressing pain and addiction.
"We're awash in data but short on evidence"
This statement from FDA Commissioner Dr. Robert Califf speaks to the central HEAL goal of bringing evidence-based treatment, not just research publications, to people and communities in need. The HEAL-funded Massachusetts Justice Community Opioid Innovation Network team recently reported pdf  1.77 MB* compelling evidence for policy makers: that treatment for opioid addiction reduced return to criminal activity. The results are helpful for individuals and the communities in which they live – and provide a valuable template for other regions across the country. This body of research, together with new research on the evolving drug landscape will enable us to pivot quickly to emerging threats of new drugs.
Our community is a lot more than the 600 grants we fund: HEAL's influence lies in the ability to transform new knowledge from research into workable solutions for individuals and communities. The HEAL Data Ecosystem is poised to leverage the enormous data sets that will soon emerge from HEAL research. "Data sharing is a research impact multiplier," aptly put by Dr. Robert Grossman, whose team is constructing the HEAL Data Platform pdf  2.19 MB*: a cloud-based environment for sharing and analyzing data – and for enabling new discovery from secondary analyses. This powerful resource will be coming online within months; I will elaborate further in next month's message.
Finally, ongoing partnerships with federal agencies remain critical for aligning research to policy shifts such as newly released FDA guidance that aims to accelerate discovery of nonaddictive pain management approaches and the CDC opioid prescribing guidelines currently being revised. This year's meeting once again showed the resilience of our community and the dedication to solving difficult problems through the power of research and community engagement.
As always, share information about HEAL with your networks and remember that we want to hear from you. It just takes a quick email to [email protected].
*These slides are in the process of being made Section 508-compliant. 
You May Also Be Interested In: