In Case You Missed It:
Learn About HEAL Through our Virtual Stakeholder Briefing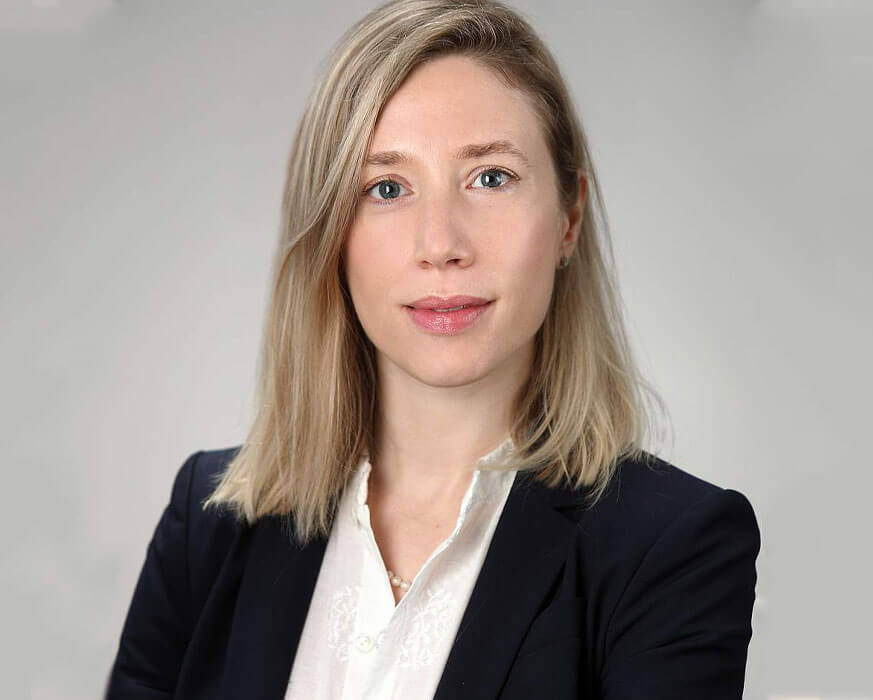 Dear HEAL Community,
Launched in 2018, the NIH HEAL Initiative® initially funded about 500 projects aiming to provide rapid scientific solutions to the national crisis of opioid addiction, overdose, and pain. Since then, HEAL has grown and adapted to this evolving and increasingly dangerous crisis. As of December 2022, HEAL has supported more than $2.5 billion in research, funding more than 1,000 projects in all 50 states.
Last month, HEAL gave a virtual stakeholder briefing to visit the initiative's progress and to describe future plans. At the briefing, we heard from Dr. Nora Volkow, Director of the National Institute on Drug Abuse, about disturbing trends and HEAL-funded research activities addressing them. In 2021, more than 107,000 individuals died from a drug overdose (71,000 deaths were associated with fentanyl, mostly in combinations with other drugs). As Dr. Volkow noted, the rapid evolution of overdose death patterns means we need timely data on drug use and its consequences, an area of current HEAL focus. We were also reminded that overdose deaths now disproportionately affect non-Hispanic Black men and American Indian/Alaska Natives, and that overdose deaths in youth are on the rise. Prevention and treatment interventions need to be specifically targeted to populations most at risk – an ongoing HEAL priority.
As this community knows, opioids and addiction are only half of the story – our current public health challenge originated in the 1990s from the inability to treat pain effectively. This core problem remains a top priority for HEAL, as we heard about at the briefing from Dr. Walter Koroshetz, director of the National Institute of Neurological Disorders and Stroke. About 50 million Americans have chronic pain, and about 20 million have high-impact chronic pain that affects daily life in significant ways. HEAL-funded pain-related research is pursuing many avenues to meet this pressing need. These include studies to uncover the biological basis of pain to identify new, non-addictive pain treatments, advance promising treatments to clinical testing, and inform best practices for effective pain management.
At the briefing, I described why the HEAL research investment is both broad and deep – and why there is still a lot we need to do. Undertreated pain, addiction, and mental illness are complex. Most people have more than one health condition, and so our research can't be reduced into traditional categories. Accordingly, HEAL research is guided by five principles:
1. Focus on the Whole Person
In many HEAL studies, researchers are meeting people where they are: conducting research with a whole-person, patient-centric focus. HEAL "research in place" is looking for the best way to offer people seeking addiction treatment help for their pain, and vice versa. This approach is user-friendly and non-stigmatizing – and thus a way to ensure all people who can benefit from treatment are offered it. That's in hospitals, opioid treatment centers, community clinics, and by pharmacists and other healthcare workers. In keeping with real-life needs, HEAL research is testing how to increase use of safe and effective complementary and integrative pain management approaches such as acupuncture, yoga, mindfulness, and pain coping skills through mobile apps and telehealth. Clinical studies testing a range of non-opioid pain management approaches are examining barriers that affect whether a patient or a provider has access to treatment and is willing to try it. Future HEAL research aims to streamline pain management among specialty and primary care providers as well as accelerate the use of non-opioid chronic pain interventions in rural and remote communities with health disparities.
2. Address Systemic Challenges and Inequities
For many people, pain and addiction are worsened by social and environmental factors such as poverty and lack of access to care – in part driven by systemic racism, stigma, bias, and discrimination against some patients. HEAL prevention and treatment research is focusing on underserved communities, working within community settings like schools, the justice system, the child welfare system, primary care and emergency departments, and other places where people live and work. HEAL research is also evaluating how to optimize "bundled" approaches that combine group therapy, medications, and peer support so they will be covered by insurance, increasing access to these integrated models of care. Future HEAL research aims to address the workforce shortage in addiction and pain care, optimize and enhance the quality of the opioid treatment system, as well as factor in exposure to violence and trauma as risk factors for addiction.
3. Work With Communities to Bring Research to Life
HEAL research relies on the expertise and perspectives of community members and scientists. Embedded within neighborhoods across America, the HEALing Communities Study and Justice Community Opioid Innovation Network are reducing overdose deaths, connecting thousands of people to treatment for opioid use disorder and/or to naloxone, and reducing stigma through hyperlocal communications campaigns. Harm reduction approaches that are known to keep people safe and alive until treatment is available are being optimized to meet underserved communities in rural and urban regions. We are relying on existing alliances – and working to create new partnerships with communities to extend the reach of several groundbreaking studies taking place.
4. Target the Biology of Pain and Addiction
A central HEAL research goal for science-based solutions is using precision medicine approaches to target the underlying biology of pain, addiction, and mental illness. Examples include new ways to harness the power of the immune system, through antibodies and vaccines. To accelerate the search for non-opioid pain treatments, HEAL has built a linked pathway of research programs to attract interest from the private sector to bring new treatments to market. Future HEAL research aims to find novel, non-opioid treatment options for conditions like sickle cell disease and polysubstance use, as well as test a range of devices for pain management.
5. Share Findings Rapidly and Usefully
Finally, research results cannot heal people and communities if they are hidden from public view within journal publications that are not publicly accessible. HEAL built a Data Ecosystem to accelerate sharing of results among the broad community of researchers, healthcare providers, community leaders, policy makers, and other HEAL stakeholders who can benefit from learning the results of initiative research. We have put in place an expansive community dissemination framework to work with HEAL scientists to help share results and to work with all of you to find out what you need to bring research results to life. As we shared during the briefing, patient-centered research that works alongside communities is the real opportunity and promise of HEAL.
Despite the evolving challenges of this crisis, we are making progress, but we cannot stop now. Research takes time and resources, and it needs a village of partnerships to make sure people benefit. The November 8 briefing was the first of several planned events in the coming months to provide opportunities to hear more from you and your communities. Your feedback is incredibly important to us – to offer input, keep us on track, and point to gaps and potential new directions for HEAL research.
Connect with us by email at [email protected], and subscribe to the NIH HEAL Initiative email list to get the monthly HEAL Digest sent directly to your inbox.